iBackuper
Completely backup and restore your iPod, iPhone, iPad. Copy files without iTunes syncing.
---
Testimonials
"I keep daily backups of my PC! And now with iBackuper, I can back up my iPod as well!"
— Amanda Danielson
"Works as advertised. Restored my iPhone to a previous snapshot in only a couple of minutes."
— James Corey
"Thank YOU again! Finally, I can copy those mp3s directly to my computer."
— Kim Petras
---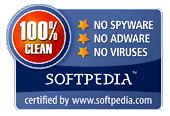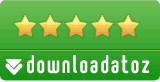 Special offer: for our TWITTER visitors.
Get a 10% discount with this code: RAMK–2OVY–TWT. VALID TODAY ONLY
Full Backup Copies
Backing up your iPod (iPhone, iPad) should be easy, and that's exactly how iBackuper works.
Lifetime Recovery Guarantee
No matter when you create a backup, it's always there waiting for you on your computer.
Move Your Media
Buying a new iPod (iPhone, iPad) no longer comes with a trouble of setting it up.
Freedom To Your Music
Copy music or video file from your own or your friend's device to the hard drive.
Your Device Is Supported
No matter which iDevice you own, iBackuper supports it.
Surpass iTunes Functionality
Use iBackuper for true control over your media library and iDevice.